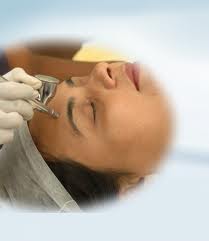 Oxygen Treatment delivers pure oxygen at a high pressure and a vitamin serum through an airbrush to the face. It's like using a tiny power washer to pump oxygen and moisturizer into the skin. This treatment is designed to plump and smooth the face immediately, leaving the skin cool and calm.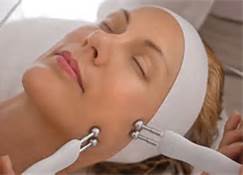 Microcurrent is an anti aging skin treatment used to diminish the appearance of fine lines and wrinkles by applying a gentle electrical current that stimulates facial muscle activity. The result is skin that is lifted, firmer and revitalized. The effects are immediate and cumulative..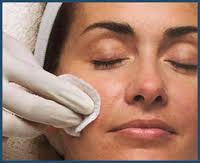 Chemical Peels by providing exfoliating properties work like magic on your skin, causing your skin to generate new cells faster. Causing signs of aging, such as wrinkles, crow's feet, fine lines and dark patches, to disappear, and make you look youthful and attractive! Chemical peels are beneficial for curing acne and pimples from the face. As it removes the dead cells from the skin and cleanses the pores, it also improves the ability of the skin to absorb and retain moisture. Peels come in a variety of types and strengths. Helps with melasma, dark, sun and aging spots.

Gycolic Lactic Red Carpet Peel PCA Jessner

Mild Medium Intense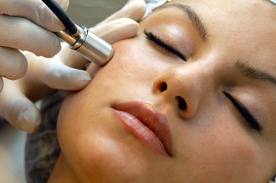 Microdermabrasion sloughs off the dead and dull surface layers of the skin, stimulates cell rejuvenation and an increase in collagen production. Microdermabrasion can also improve: oily or dull skin, enlarged pores, clogged pores, fine lines, mild acne scars, increased circulation and lymph flow.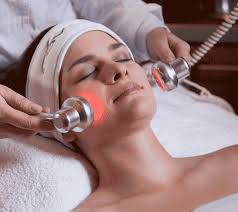 The Microcurrent LED Non-Surgical Facelift is a procedure that will help you see an astonishing difference as your skin becomes more healthy, radiant, smoother and firmer. Microcurrent sends a low level pulsating current that mimics the natural current in the body/skin to tone, sculpt and shape facial muscles for a non-surgical facelift. Coherent LED lights has been proven to help your skin: 1)Red Light reduces lines & wrinkles; 2)Green Light; treats hyper-pigmentation; and 3)Blue Light treats acne and rosacea, Microcurrent/LED light treatment works together synergistically to re-educates the underlying muscle to lift, tone and sculpt the face while stimulating collagen, elastin and ATP for non-surgical face-lifts.
"Healthy Skin Requires Commitment"